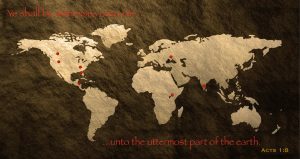 Ball Road Baptist Church supports likeminded missionaries through prayer and cheerful giving. We are honored to support the following missionaries:
Daryl & Shirley Bonifacius
The Bonifacius family works through H.E.L.P. Ministries to assist missionaries in raising support and getting to the mission field.
Jerry Bradley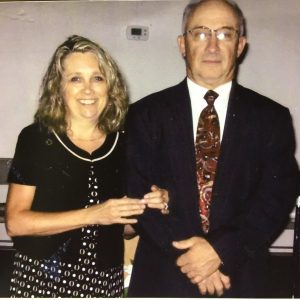 Mr. Bradley preaches and teaches the Bible in Tennessee prisons through Jails for Jesus.
Dr. P. D. Cherian
Founder and President of South India Baptist Bible College & Seminary, where indigenous preachers are taught the Bible and trained to start churches across the Asian continent (International Partnership Ministries).
Chuck & Erma Hyatt
Chuck Hyatt pastors Torrington Baptist Tabernacle in Torrington, Wyoming through Pleasant View Missions.
 David and Naomi Lohman
Bro. David Lohman, along with his wife Naomi, are called as missionaries to the Ukrainian people.  They serve in Ukraine alongside the Bible Baptist Church of Kiev.  Their sending church is Anchor Baptist Church in Dayton, OH.
Tim & Tina Martin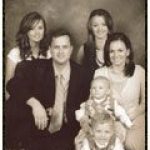 The Martin family leads revivals throughout the Southeastern United States through Rock of Ages Prison Ministry.
J. R. Messick & Family
J. R. Messick is a longtime missionary to Canada and currently the pastor of Calvary Baptist Church in Alberta, Canada.
Tim & Lori Moore
Tim is a longtime missionary to Alaska.  Recently, he and his wife Lori moved to Honduras to help train and assist missionaries there (Concord Outreach Missions & Evangelism).
 Eric & Susan Peters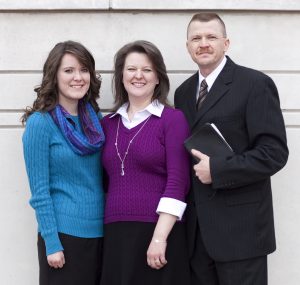 Eric Peters serves as a chaplain to military prisoners across the United States.  He ministers in various military prisons throughout the year.  Eric and his wife, Susan, also minister locally in juvenile facilities, leading young men and women to Christ and discipling them through Rock of Ages Prison Ministry.
Tim Ramey
Tim preaches to prisoners in local jails and prisons.  He also preaches on the radio from Kingston, TN on the "Jails for Jesus" broadcast on WBBX 1410 AM.
Spencer Smith Family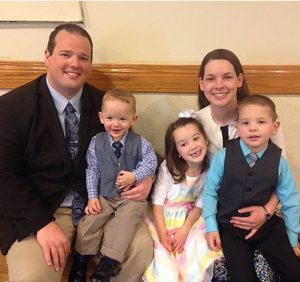 Bro. Spencer Smith, along with his wife Rebekah and three children, are called as Field Missionaries to Kenya with IBOM (International Baptist Outreach Missions). IBOM is a ministry that plants churches by assisting national pastors with buildings, bibles, and support. As of August 2015, IBOM has been able to start 88 churches in Kenya and Uganda.